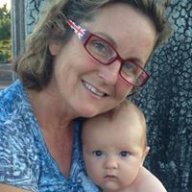 Joined

May 30, 2017
Messages

5
Hi, I've been searching on the site but haven't come up with exactly what we are looking for. And I am feeling overwhelmed by the amount of info and the short (for me) planning deadline! Ideally we are looking for a 40 to 50 mile loop (could be a little less, but no more), or an easy shuttle hike. We will have a rental car. We have the first week of August...including travel time from Nashville so something easily accessible to a larger airport area would be great. We love elevation and great views, and would consider a more "desert like" location if the heat/water weren't an issue. We have spent time in GNP, Cascades, Sierras, and Sawtooths and would like to see something new.

1. No grizzly bears (I know the odds are tiny that we would have a problem, but I've seen one while backpacking and it put a damper on the whole trip).
2. We don't want to carry a lot of water the whole time.

We can get to Salt Lake City pretty easily and are thinking about the Uintas. However, Ive seen a couple of trip reports that talk about the smell and poor trail conditions from sheep/cattle grazing. Any idea if those reports were accurate? We can also get to Denver easily and could do part of the CT or CDT (though we don't care about it being part of a long distance trail).

Does anyone have any favorites they could share? It doesn't even have to be in the mountains as long as we aren't tree bound the entire time.

Thank you!