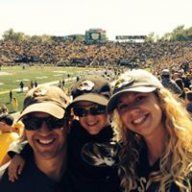 Joined

Oct 7, 2014
Messages

98
Headed to Olympic in May for approximately 5 days. Sounds like most of the interior hikes that are appealing will be completely snowed in, so I'm thinking about 3 days/2 nights in Enchanted Valley, and then some type of beach trip. I've seen suggestions in this forum, but we may only have 1 night for the beach. Everyone seems to rave about Rialto, though I'm concerned how crowded it may be.

Day 1: Hike to Enchanted Valley
Day 2: Day Hike up Anderson Pass as far as snow pack will allow
Day 3: Hike back to car. Drive to ??? Beach for camping
Day 4: Hike/camp in ??? Beach area
Day 5: Day Hike and then head back to Seattle

Other than wanting to do the Enchanted Valley, we're open to suggestions. If the weather sucks, we may just do day hikes on the beach and then head inland somewhere.