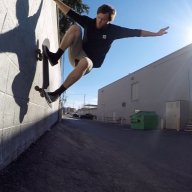 Joined

Oct 10, 2018
Messages

29
Wanted some feedback about a good 4 day 3 night backpacking trip in Uintas. Been alot of places in Uintas, but haven't ever had more than 2/3 days. Wanting to get into some zones that I couldn't previously. Trying to keep it at less than 30 miles rt. Fishing is a consideration. Loops are preferred. less popular is always a plus.
Problem is right now I have too many ideas:

East Fork Bear River to Allsop and connect with Priord and back.
Naturalist Basin (from highline) connecting to four lakes and back.
I'm assuming both Rock Creek and Lake Fork are off limits due to the fire last season.
Garfield Basin out and back from center park trail.
Henry's Fork Basin - out and back.
Burnt fork to island, then fox and back
West fork white rocks TH to queant

Any advocating or feedback on these routes or others is welcome.