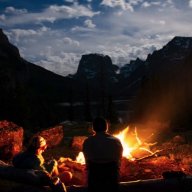 Joined

May 3, 2018
Messages

288
Hello everyone. It's been a minute. First things first, the new; I got a new 4k video camera! So my videos are finally 4k! Second, in the video I keep saying Myers Creek Ranch for some reason. I have no idea why I kept saying it when I meant Sheep Creek Ranch.
Summary
: Originally we planned 3 days for the Lost River Range but not enough snow melted out in our time frame for our liking and the forecast was better for Hells canyon so we got to experience 3 days on the Idaho side of Hells Canyon and it was freakin' stellar. Hot. But stellar! Didn't see any snakes the whole trip. The last day my wife was behind me a bit and she said she saw a rattler. We saw 1 deer tick and that was it for ticks. I definitely want to come back but probably when it's not as hot, returning in like March or April. Idaho was super impressive levels of beautiful. There isn't a lot of shade so when you forget the sunscreen like I did it kinda hurt. Lots of boaters out but I assume it's like Washington's Grand Coullee and if it's colder they tend to vanish.
Day 1 : Pittsburgh to Sandy shore 1 mile past Kirkwood Ranch
Day 1 wasn't too hot but it was the busier section of trail. Throughout this hike its definitely a don't trip or you'll go for a ride as a good portion of it isn't right along the snake but 100-200 feet above it with enough fall to break something or worse. It was easy going (lots of up and down, there is no steady uphill or downhill) all the way to Kirkwood Ranch which was really cool. It had a few campers and the most high tech back country bathroom ever (flush toilet). We walked another mile to a tree along a sandy beach and set up under it. Crickets. I love the sound of crickets and from the second I got out of the vehicle all the way until day 3 when I got back in it the sound of crickets filled the air. I LOVED IT.
Day 2 : Sandy Beach to Sheep Creek Ranch Willows Creek
Day 2 we woke up to some music, looked out of the tent and 3 boaters have landed the allied expeditionary force 200 feet or so from us and started taking omaha beach. My wife and I packed quick and retreated hastily into Normandy, France. All in all I can't blame them, there were lots of people in the canyon. It was 9AM (wake up Andrew!) & there aren't too many flat spots by the water. The second day was a bit rougher. There was ZERO shade except for 3 small creek areas all a mile apart, separated by no mans land. Saw my first live cactus IRL, it was sweet. The forecast said the high was 77* in Hells Canyon NRA. There was no freakin' way it was ONLY 77*. I was sweating standing still. Anyways we made it to a tree'd CG area and took break. Looked like a great spot to camp but some boaters were getting their krunk on with that rap game so we kept going further almost walking into a boater taking a poo. Sheep Creek Ranch was packed too, at that point in the day I stopped filming because the sun and heat beat me down so badly I was exhausted. We headed back to a sandy beach we saw between the Tree'd CG are and Sheep creek called Willows Creek (seasonal I assume because there was no creek). Found some peace and quiet that evening and watched the bats dance around at dusk.
Day 3 : Willows Creek back to vehicle
Knowing how freakin' hot it gets we got up at 5AM and tried to beat the sun back to the vehicle in one go (15-16ish miles). The shade was on our side as we were hiking along the eastern canyon walls. We made it to Kirkwood ranch before the sun got rid of our shade. We sat under a big tree by a picnic table there and ate a bunch of snacks and rehydrated before the final push to the vehicle.
One thing I got to say is I love how friendly the people of Idaho are. Everyone waves at you when you drive by. The sense of community was really nice. Hells Canyon was great.
In the evening it got nice and cool. Don't mind my wife wearing the poofy jacket it wasn't that cold. She wears a sweater when it's 70*.
On day 4 our toursit-y day we drove to the South end of the Canyon. The south end of the canyon has much more imposing features.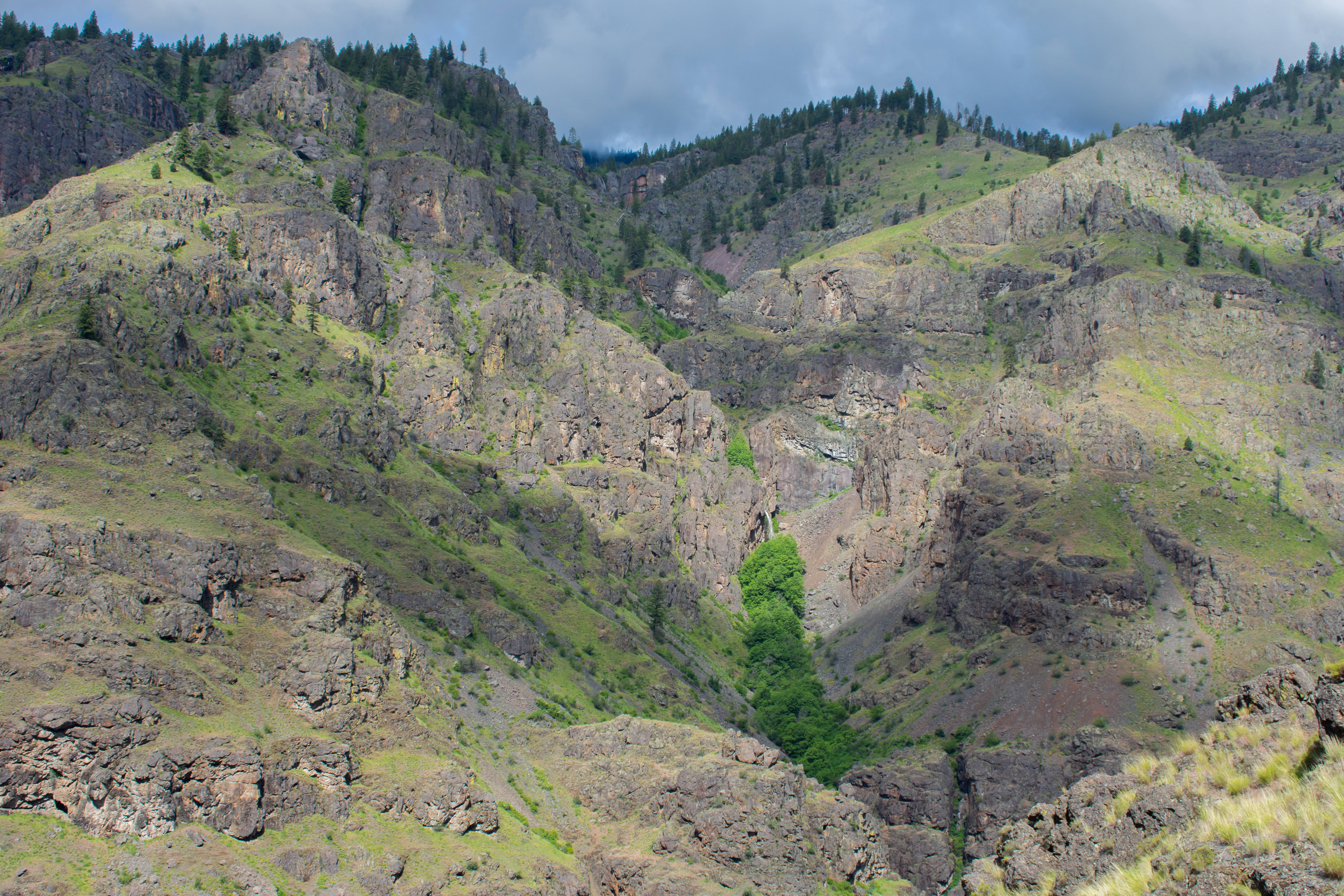 You rock Idaho!
Last edited by a moderator: