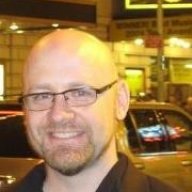 Joined

Feb 14, 2013
Messages

18
First Post:
I've been over Rocky Sea Pass in the Uintas six times, most recently in 2009. Suggestion: Never go over Rocky Sea Pass two weeks after getting giardia in Costa Rica. I know it sounds fun, and you're probably tempted, but don't.
My wife and I started at the Highline Trailhead and spent the first night at Carolyn Lake, about 6.5 miles in. The next day we made it to Black Lake, where we spent two nights before heading out. On the way back we stayed the night on the Highline Trail on the eastern most creek that comes out of Naturalist Basin (from the huge meadow directly east of Everman Lake).
We had planned to do my FAVORITE day hike in the Uintas, the trail from Rosalie Lake to Helen Lake. If you haven't done this hike, you should. You skirt the base of Ostler Peak and look down on the world...But, we didn't do that, because we were too exhausted from our giardia. Did I mention giardia? Don't get it. If you do, get it in Costa Rica, that helps take the sting away...
As usual, Black Lake was fantastic. The DWR maps always say it gets heavy usage. And I suppose it does, from mosquitoes. I've camped there six times and have had the lake to myself every time. Mosquitoes excepted. Plus, the fishing is always great. It's like shooting fish in a barrel, but not shooting and without the barrel, pretty much just the fish.
[picasa]https://picasaweb.google.com/bsubrett/BackcountryUinta2008#slideshow/5846467915064694530[/picasa]
Featured image for home page: