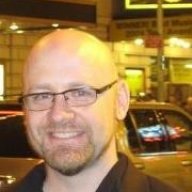 Joined

Feb 14, 2013
Messages

18
Lillian Lake is one of my favorite places to camp in the Uintas. It's just a couple miles from the Crystal Lake Trailhead, and it's a pretty easy hike. One wooded saddle to cross, and that's it. Most people go to Long Lake or Island or Weir, even Duck, but I like the little out of the way lakes (Beaver Lake west of Duck is another of my favorites, but the campsites aren't so good).
At Lillian you can get away from the crowds and have plenty of firewood. On a good day, the fishing's usually mediocre, although from time to time it's okay. But the camp spots are great. Actually, if you want to "get away," I suggest camping in the large meadow a quarter mile past Lillian Lake. It's beautiful. Good place to seek Elk in the autumn. You'll likely have a square mile or two to yourself, and if you're lucky, you can catch some fish in the deep pools of the stream meandering through the meadow.
Follow the meadow down and you hit Weir and Pot. Both okay, I guess, but I actually like Jack's Lake. Another great little pot hole. I also like to go to Marjorie for the Grayling. The trick is to scale them before you cook them.
Lillian's also just two miles to Island for some better fishing. Although I usually spend my time at Junior Lake and Gus Lake (W-62) on the benches above Island. Fewer people and usually better fishing. I've never camped at Gus Lake (W-62) but it's gorgeous with views of the Provo Basin bowl to the south and the Smith and Morehouse Canyon to the north.
Okay, now the bad about Lillian Lake. It's basically a bog, so I suggest if you go in July or early August that you bring some Pinkertons to fight off the mosquitoes.
I've been going to this basin on and off for thirty years, and even though it gets lots of usage, it's still a gem, and easy enough to avoid the crowds.
[picasa=5s]https://picasaweb.google.com/bsubrett/2007Uintas#slideshow/5847443092743893762[/picasa]
Featured image for home page: