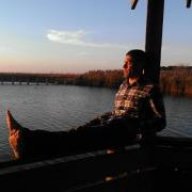 Joined

Feb 19, 2013
Messages

147
So I will start this off with, I am not sure of the rules of the forum here, but I am posting a link to my own blog:
http://www.cattywampur.com/2016/03/19/1-week-traversing-the-grand-canyon/
You guys helped me out a couple of years ago plan my trip, and I thank you all in the blog post. I wrote the trip article on my blog because it took days to write. I hopw you all enjoy it, and hopefully I am not breaking any forum rules here with the link.
Thanks again for all the help!