Joined

Jul 15, 2015
Messages

5
Fist off, I just wanted to say thanks for all of the posts and information that I've received on this website. It's been invaluable in mustering up the courage to venture into backpacking.
My 15 year old son and I decided to try backpacking in the Uinta's. It was a great opportunity to spend some quality time with him one on one and share some card games, hiking, laughs, and creating memories that probably mean more to me right now than him but hopefully will linger with him as he gets older into the next chapters in his life.
We decided to start off at the Crystal Lake trailhead and our original intent was to camp on the other side of the notch; however, we ended up setting up base camp at the Upper Twin Lake and it was perfect for exploring around the next day.
The Notch from Wall Lake:
On the trail to Twin Lakes:
Beautiful scenery on our way. It seemed like around every corner was just gorgeous topography:
We made it to Twin Lakes and there was no one there. Perfect spot for two nights: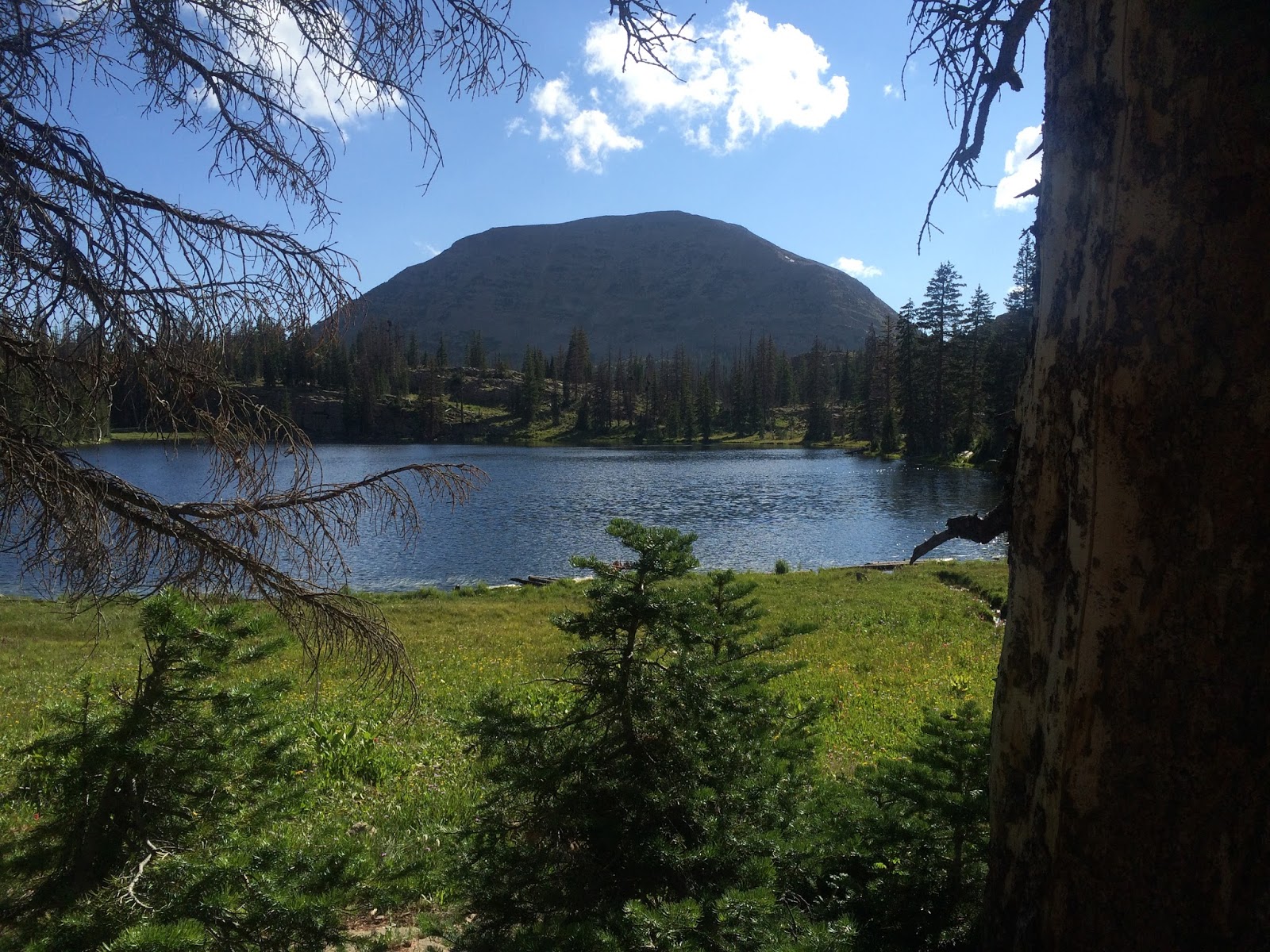 After setting up camp we decided to explore the cliffs around the lake.
A little selfie of the two of us:
Closer view of the Notch
Looking back down at Wall Lake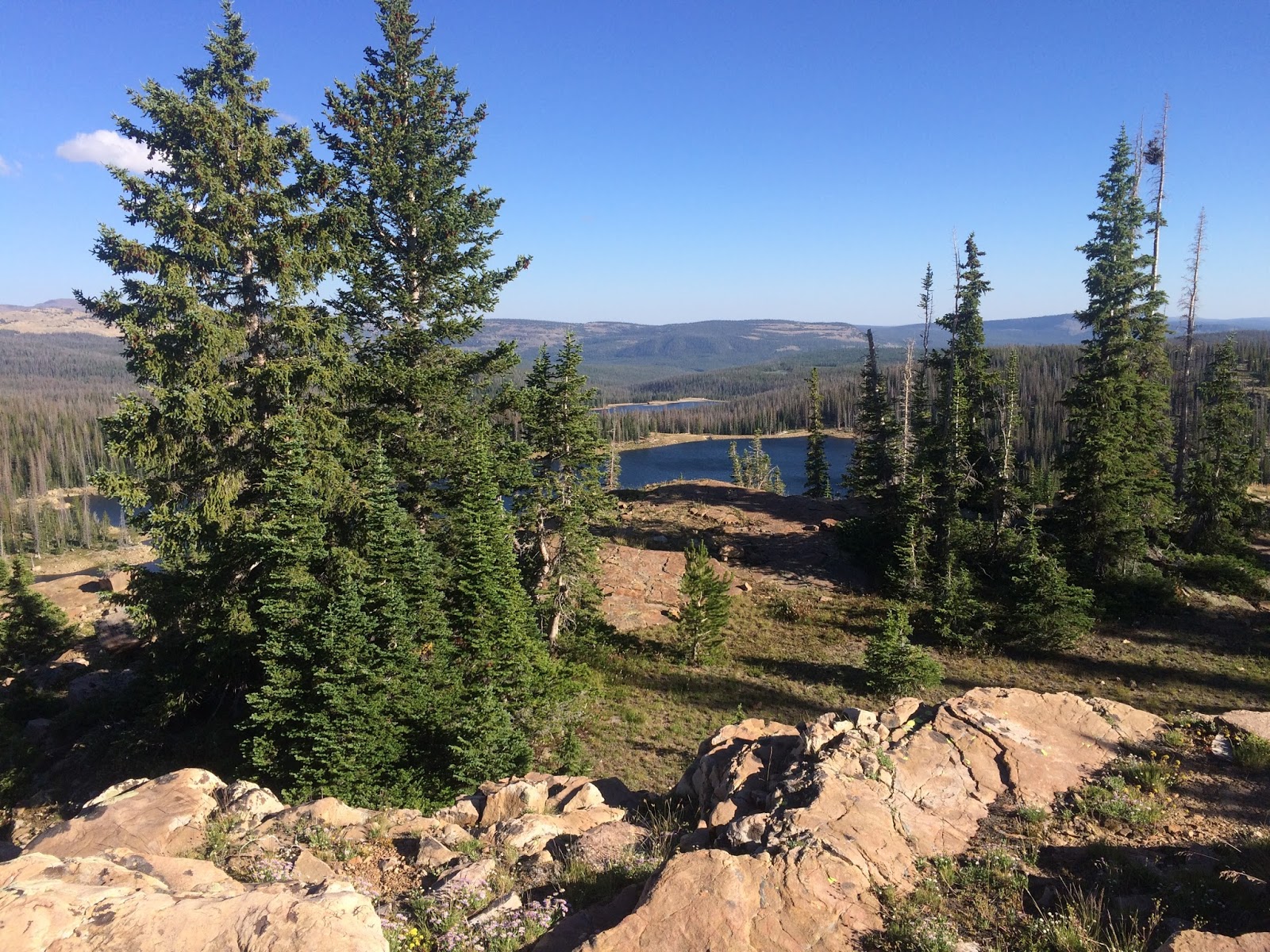 We went back to camp, had some nice Mountain House Sweet and Sour Pork, played some Gin Rummy and went to bed.
The next morning we decided to go over the Notch and set out for Ibantik Lake.
View from the top of the Notch
Trail down to Lovenia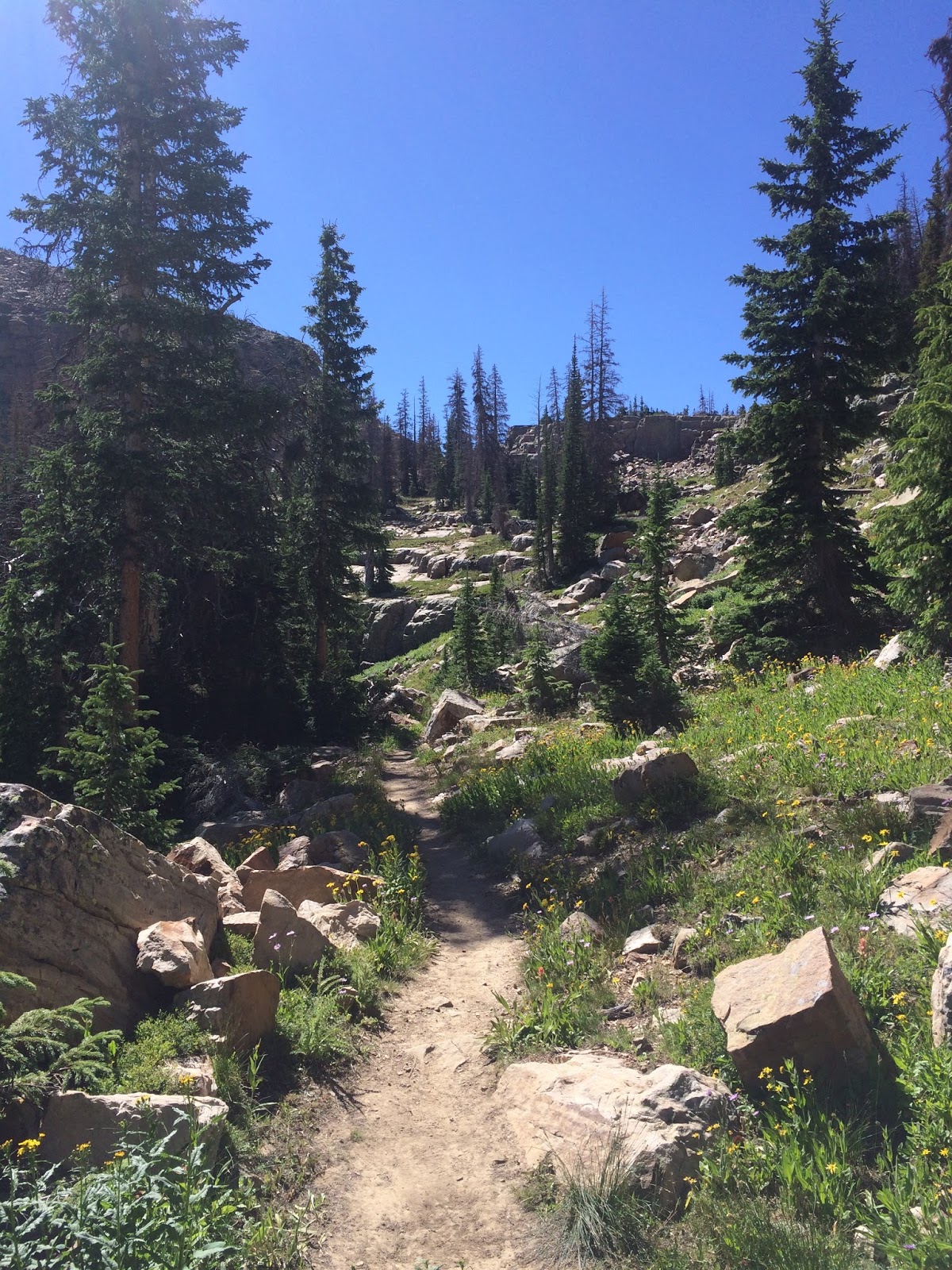 Some wildflowers along the trail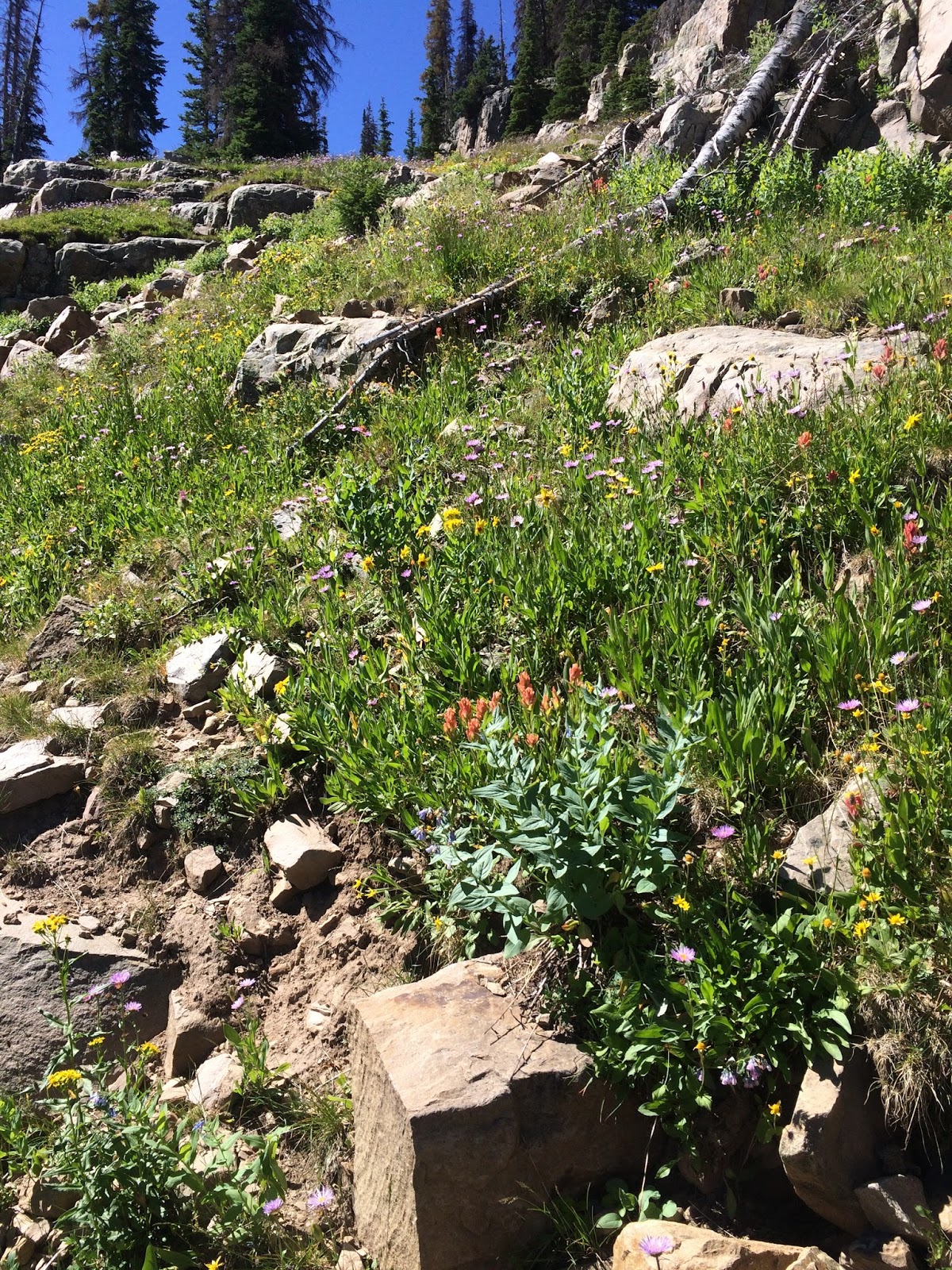 Much easier to explore without the packs
Beautiful meadows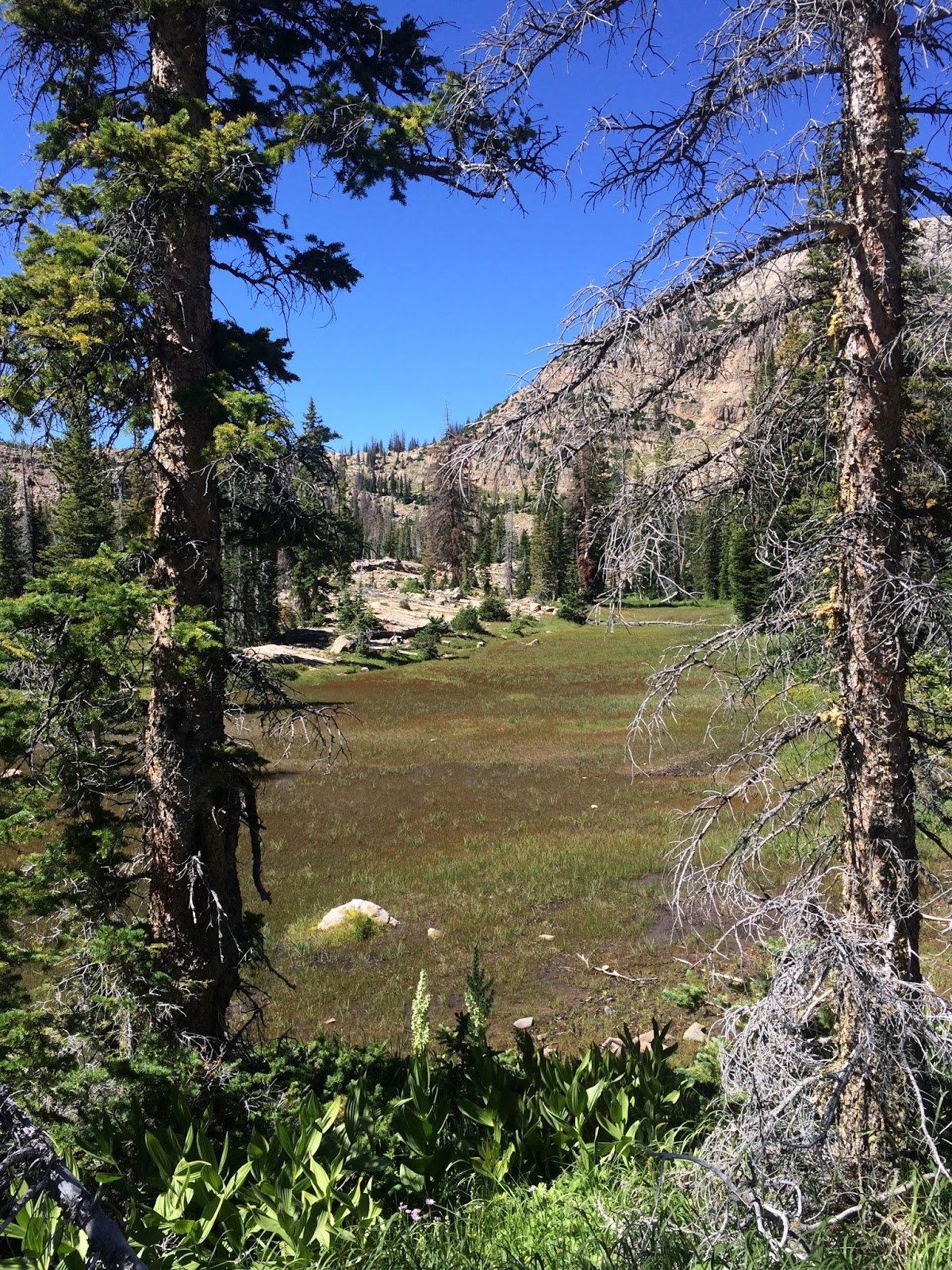 Reached Ibantik and there were two groups camping around it. It's a beautiful location but we were glad that we chose our site where we did.
Loved the boardwalks along the trail
Plenty of lakes along the way
View back to Twin and Wall from the top of the Notch
Stopped back at our camp for lunch and a rest
After resting we headed out to explore some other lakes around Mount Watson
Clyde Lake
Looking back at the Notch
Beautiful wildflowers on the way to Watson Lake
Watson Lake
We ran out of water and I forgot the filter at camp so we had to turn back. But we had another great night of laughing and card games.
We woke up the next morning, packed everything up and headed back to the trailhead.
Stopped at Uinta Drive In on the way back home. Overall, we loved it. We were blessed with awesome weather, only saw about a dozen people during the entire time so low crowds, and created some great memories.
Thanks again for the posts and I hope you enjoyed this trip report!
Featured image for home page: