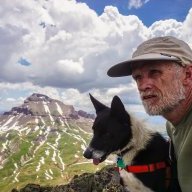 Joined

Mar 6, 2014
Messages

550
At this point local trips are getting pretty weird. All the obvious lines are done, so what's left is the wildly obscure like this trip. These days we also keep the planning to a minimum. This is a point-to-point, so we knew where to start and end, but the space in between just unfolded as we went along. It turned out sufficiently epic, with the difficulties ranging from constant wet feet from postholing in snow on the north sides, to lots of lowering/hoisting of packs and dog when we finally found solutions to canyon exit and entries.
The map shows the route in no great detail. We started on the La Sal loop road near the Forest Service boundary above Pack Creek and ended on a forgotten trail into lower Castle valley off of Porcupine Rim.
In the beginning we attempted to find an abandoned and, in its day, VERY controversial backcountry mountain bike route. Following was an arduous midlevel traverse of the flanks of South Mesa; then the headwaters of the many forks of Mill, Rill, and Burkholder canyons. Later we labored up a snow covered and boulder choked canyon on the remote side of Grandstaff (formerly Negro Bill) canyon leading to the crux: a five hour scramble along the untravelled lower half of Porcupine Rim, then down the incredible Heavenly Staircase trail to Castle Valley. Not knowing anything about this sketchy descent we had our shuttle driver, Sonja, scout it from the bottom and meet us on the rim.
While just 25 miles the route took three days with an average speed of a mile per hour!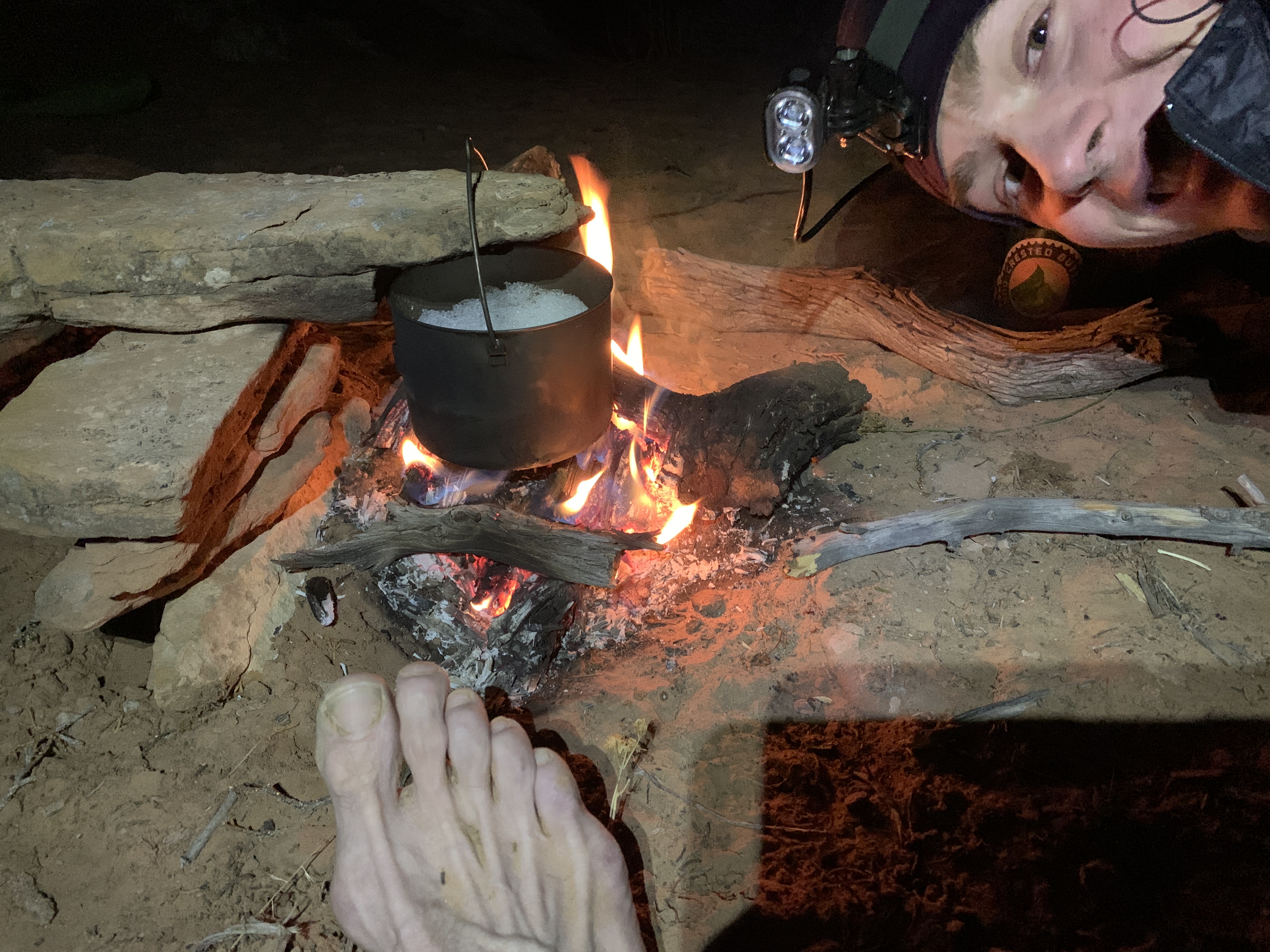 More images here:
Last edited: