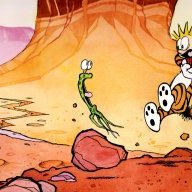 Joined

Mar 31, 2016
Messages

886
We found ourselves with a beautiful day, albeit a cool one, so we headed up to one of our favorite places in the southern Adirondacks
As with many Adirondack trails, this trail follows an old woods road. Lots of erosion over the years have exposed many rocks, etc.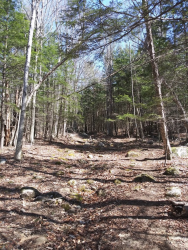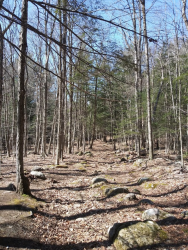 We crossed a number of streams along the way ... as you can see by the icicles, it was chilly!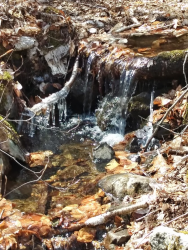 Some interesting things you see along the way ...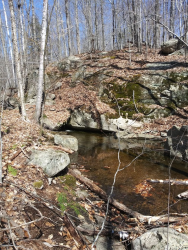 The formation in the photo above from the other side ...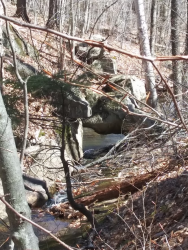 Our first lake ... Middle Lake ... we saw two loons on this lake (there are three lakes along the trail, Bennett, Middle, and Murphy)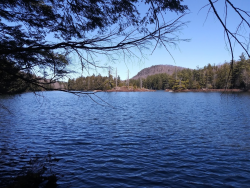 While bushwacking through the woods around the east side of the lake we found this small "pond" with a coating of thin ice on it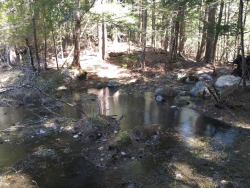 We ate lunch at the lake and this was one view from our lunch spot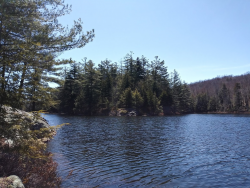 and the view in the other direction. We would be heading around this end of the lake towards Murphy Lake after lunch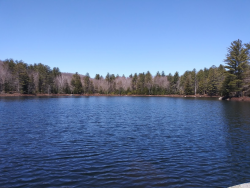 We happened to notice this piece of a birch tree hanging in the branches of another tree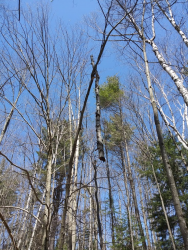 Murphy Lake ... there is a lean-to at this location ... the cliffs in the distance offer awesome views of the lake below (we'll do that another day)
this water flows into the lake ... it used to be a large beaver pond but the dam has been breached in the past couple of years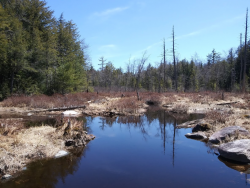 Heading back we got a different view of Middle Lake. We ate lunch on the rocks on the far side in the center of the photo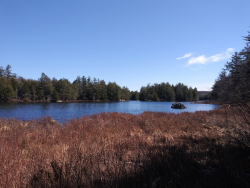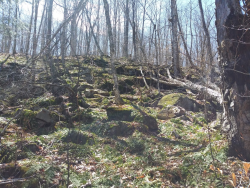 One of the loons we saw on Middle Lake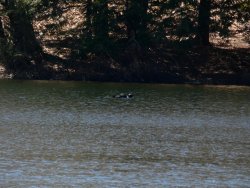 7.1 mile round trip. We had the lakes to ourselves.