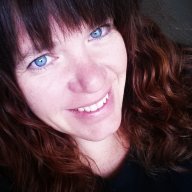 Joined

Jan 17, 2012
Messages

1,072
I absolutely love spending one on one time with my kids. The last two days I had the privilege of backpacking West Rim with Spencer and today Sarah was joining me to hike Subway. This was her first time through and her second slot canyon. I was using this hike as a gage for the upcoming Havasupai hike. She did a wonderful job of keeping pace with everyone on the hike into Subway and thoroughly enjoyed every aspect of being in Subway. She thanked me a hundred times for taking her while we were in Subway. Not one complaint came out of her mouth. Even on the long trek out boulder hoping she kept up with my pace for a while…. I really didn't expect her to make it that far without starting to feel the exertion of the hike. I remember my first time through Subway I thought I was going to die before I made it out I was so tired. About 20 minutes before we made it to the dinosaur tracks her energy started to disintegrate. I gently prodded her along until we made it to the tracks where we ate our snack.
You can see the exhaustion creeping into her eyes in the last picture I took of her on this hike. She struggles to give the camera a genuine smile. We traveled at a much slower pace, it helped that Saori and Donnie hiked with us. We stopped at Pine Springs Wash to pump water as she was trying to help me she fell face first into the water. This was the last straw and the tears she had held back came flooding down her cheeks. She is just like me, very good at enduring and holding it in until you hit the wall. I picked her up, gave her hug and looked into those pale blue eyes that just melt my heart. "You can do this, I know you can." The tears continued to stream down her face as she silently stared back at me. She swallowed hard gave me a nod of her head and helped me finish filling our Camelbak.
She wasn't the only one struggling on the hike out and I think they helped her spirits, knowing that the adults were exhausted too. When we made it to the final exit I watched her assess the 400 foot climb up. She didn't say anything just looked back at me with a discouraged disposition. I gave her a hopeful smile. I knew we would move at a sluggish pace. We started our halfhearted attack to move up the hill. This is when I realized how much she truly is like me. I don't know where, why or how…. but that girl dug deep within herself and while Saori, Donnie and I rested she started hiking and never looked back. She trudged along one foot in front of the other moving leaving us behind. I watched her move up the trail and my heart swelled with pride.