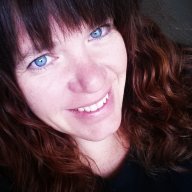 Joined

Jan 17, 2012
Messages

1,072
The end of July I received an invite from the Barlow family to go through Subway on August 2nd. They had put in for an 11 person permit to take family and friends but none of their friends could make the date. It just so happened that Wayne, Laura, and her two boys Graham and Marshall were staying with me that week and planned on applying for last minute permits to Subway each day in hopes of snagging permits. After Sarah's account of going through the Subway Spencer now wanted to try it. How fortuitous!
This was an outstanding family day! Scott, Saori, Kai, Wayne, Laura, Graham, Marshall, Spencer, Sarah (yes she chose to go again!) and me. The most notable thing about the trip was that the Subway had flashed the day before so the water levels were higher and water was muddy!! One of the best moments was showing a huge group ahead of us where the underwater arch was. Spencer was a fish and kept swimming through it over and over.
Best comment was from Sarah. "Wow, this doesn't seem as long as it did the first time I hiked it."
This is my favorite trip through Subway because both of my bestest adventure buddies were with me and catch this…. No fighting!! Whoa.
Spencer, Sarah and Me
Scott
Saori
Kai and Spencer
Relaxing
Graham, Wayne, Marshall and Laura
My Awesome Adventure Buddies!
Today they were the best of friends... but they can be the worst of enemies.
After looking at these pictures I think it is time for a new camera. But it has been through several canyons and other adventures.