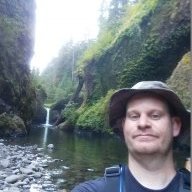 Joined

Sep 18, 2017
Messages

103
I have recently been offered a career opportunity in the St. George, UT area (Ivins to be exact). Similar to
@misSOULa
's thread (
https://backcountrypost.com/threads/how-do-you-like-living-in-the-slc-area.8301/
) I am hoping to gather a little more information from you guys about the area.
Like most folks from Northern Utah, I have spent an occasional weekend St. George. I used to spend a fair amount of time in Zion, but my passion has fizzled with the increased visitation in recent years. From my visits, I would say I like the area well enough, although the summer heat worries me a little (I'm offsetting that worry with stoke for pleasant winters).
As far as I can tell, the job opportunity and many other factors would be similar to our current situation. The decision is coming down to where we want to live. The move would involve myself, my wife, and two elementary age boys, so having other families around and access to good schools are considerations.
A few reasons we would like to leave the SLC area: inversions, commute time/traffic, my wife and I like the idea of a smaller town (although we may only like the idea of it - see below).
A few reasons that concern us about leaving the SLC area: more difficult access to a major airport, cultural events, pro and collegiate sporting events, restaurant diversity etc.
I already know I would be super happy with the MTB trails and year-round riding season. I would love to get back into exploring the deserts and canyons. It seems that access to mountain areas is not horrible, but also not as convenient as northern Utah.
Any thoughts you guys may have would be greatly appreciated. Thanks in advance!