Adventure is my middle name...actually it's Keith.
Joined

Sep 26, 2012
Messages

444
Trip Reports

48
Likes

889
I finally got to search Davis Gulch over Spring Break.
Davis Gulch is the last known place that Everett Ruess visited before he mysteriously disappeared in 1934. It's a really cool story, so you're welcome to search for some information; I'll include some bits and pieces throughout this post.
http://alltrails.com/maps/sat-08-mar-2014-05-39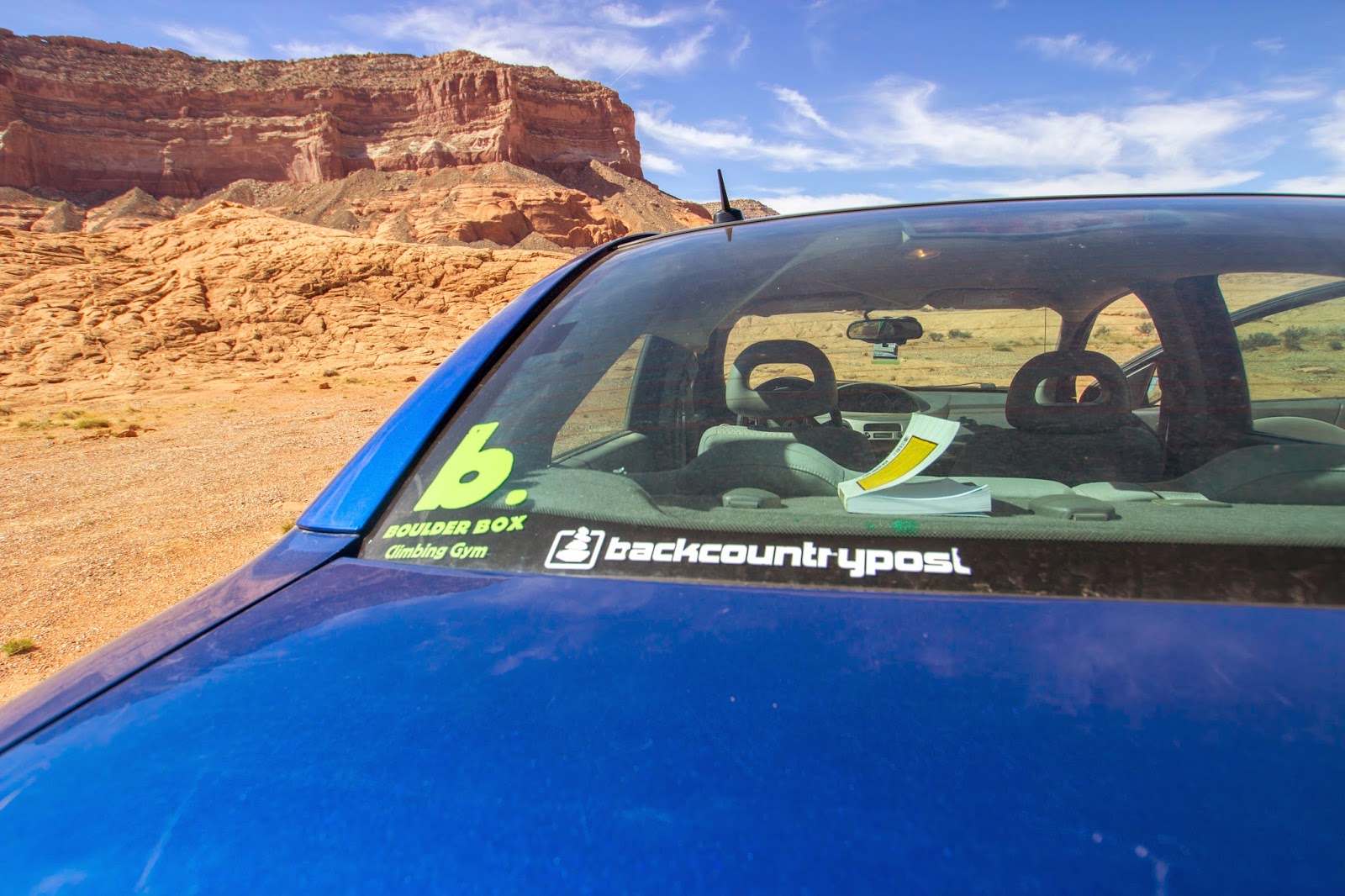 It was great to be out in the middle of nowhere. I haven't had a trip where I got to just do what I want to do in a long time. I've been leading people or haven't had a change to be disconnected from the online world.
This was perfect!
Granted, I had 3G coverage for most of the trip…oh well...my phone was dead.
Walking away from the car was fun. Knowing that the closest humans were gonna be miles and miles away from me was great. People need the opportunity to get out and away from almost all modern conveniences. It's good for you. It helps clear your mind and figure out who you are and what you're capable of.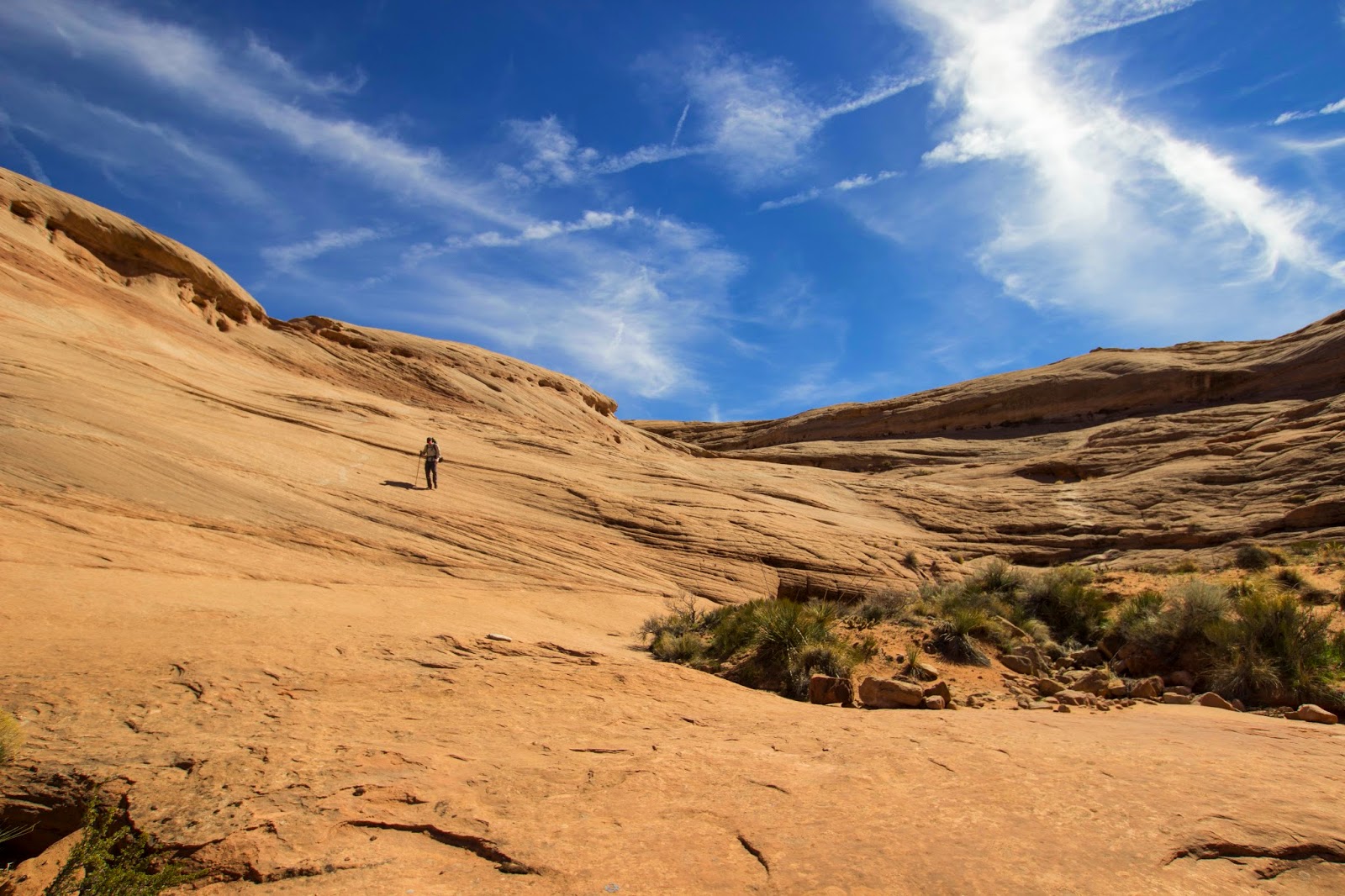 The first few miles of the hike was up and down these sandstone hills. We could've made it different by parking a bit back on the HITRR, but this was fine. It added to the value of the hard work of hiking it. Plus we saw some good sites in the sandstone.
A lot of people are against cattle use and grazing on lands. I personally am glad for the early guys who came out to run their cattle in these areas. They discovered a lot of this land and the great places to visit that I enjoy today.
We saw a lot of cattle above Davis. It was full cattle season along the HITRR. They don't bother me. They are actually a welcoming bit of animal life.
After the hike throughout he sandstone hills we reached the area of the old stock trail. Back to some of the history of Everett Ruess, there is a photo of him taking his donkeys down into Davis Gulch on this stock trail (maybe it was just someone else, but it was in the book on Everett).
It was great to see this place. Everett is one of those guys that I read about and just love the story. So finding this place and being here was special to me.
We didn't venture far up stream in Davis. We camped basically right at the bottom of the stock trail in a campsite that has been created (no need to create more campsites).
When the people started searching for Everett they came down the stock trails and found some of his gear and his donkeys right here below the stock trail. I can imagine how crazy it would've been to find his gear just sitting here, donkeys roaming throughout he gulch.
This little waterfall was right there as you came into Davis. Nice little spot. I wonder what Everett was thinking as he hung out here in this spot. Personally I bet he was ecstatic to be there. From the letters he wrote he was not a city person and enjoyed being alone.
As for myself, even though I had two other people with me, it was such a serene and relaxing atmosphere to see nothing but nature in the area. There was the small fence at the stock trail, but other than that…no real presence of man.
I'll bet Everett liked that.
After sitting for a bit we started to poke around the canyon. We went downstream to find Lake Powell. The guidebook said it was only .4 miles to the lake…well…that was maybe when the lake wasn't so empty. It was a mile and half to the lake.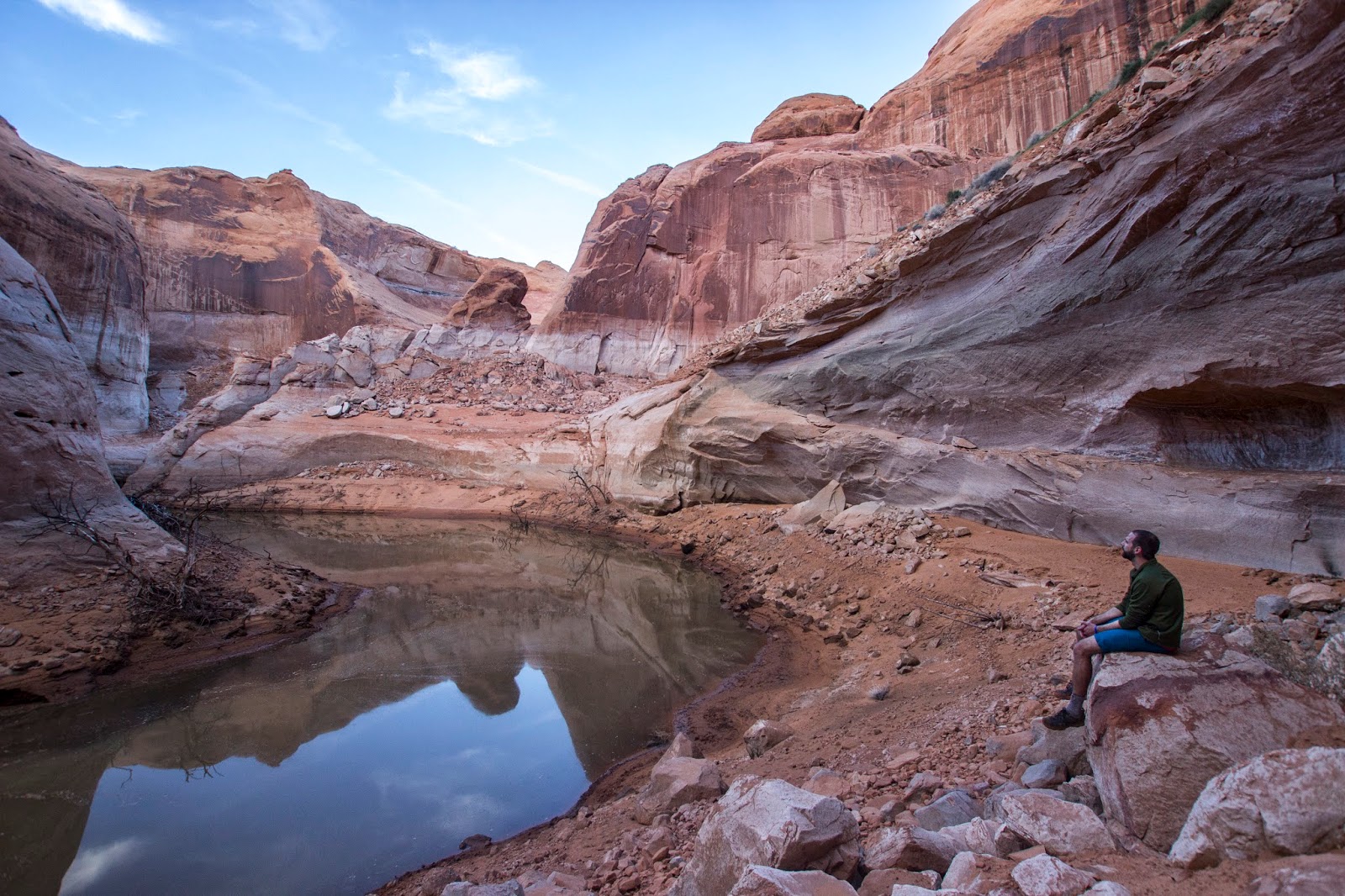 Along the way to the lake is an amazing arch, La Gorce Arch. I guess this was named Ruess Arch at one point (personally think that is a better name).
Right around this area is where Ruess had inscribed the pseudonym NEMO 1934 on the rock. That has since been buried under the waters of the lake (might not be anymore).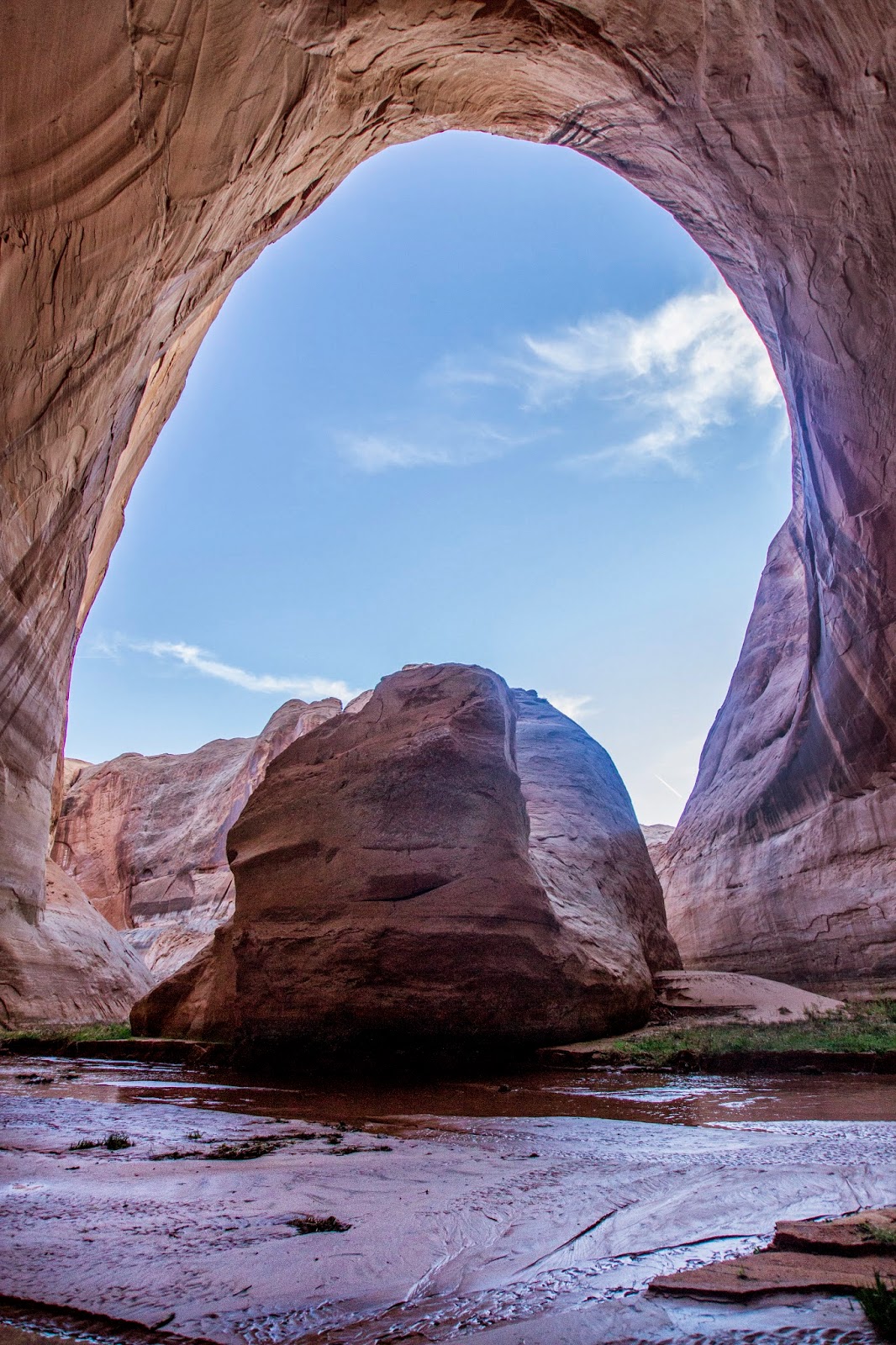 We did see a beaver along the way to the lake. I wasn't able to get a photo of him. Here's the best I got.
There were lots of really cool sites throughout Davis. Small things that you had to be watching for to find.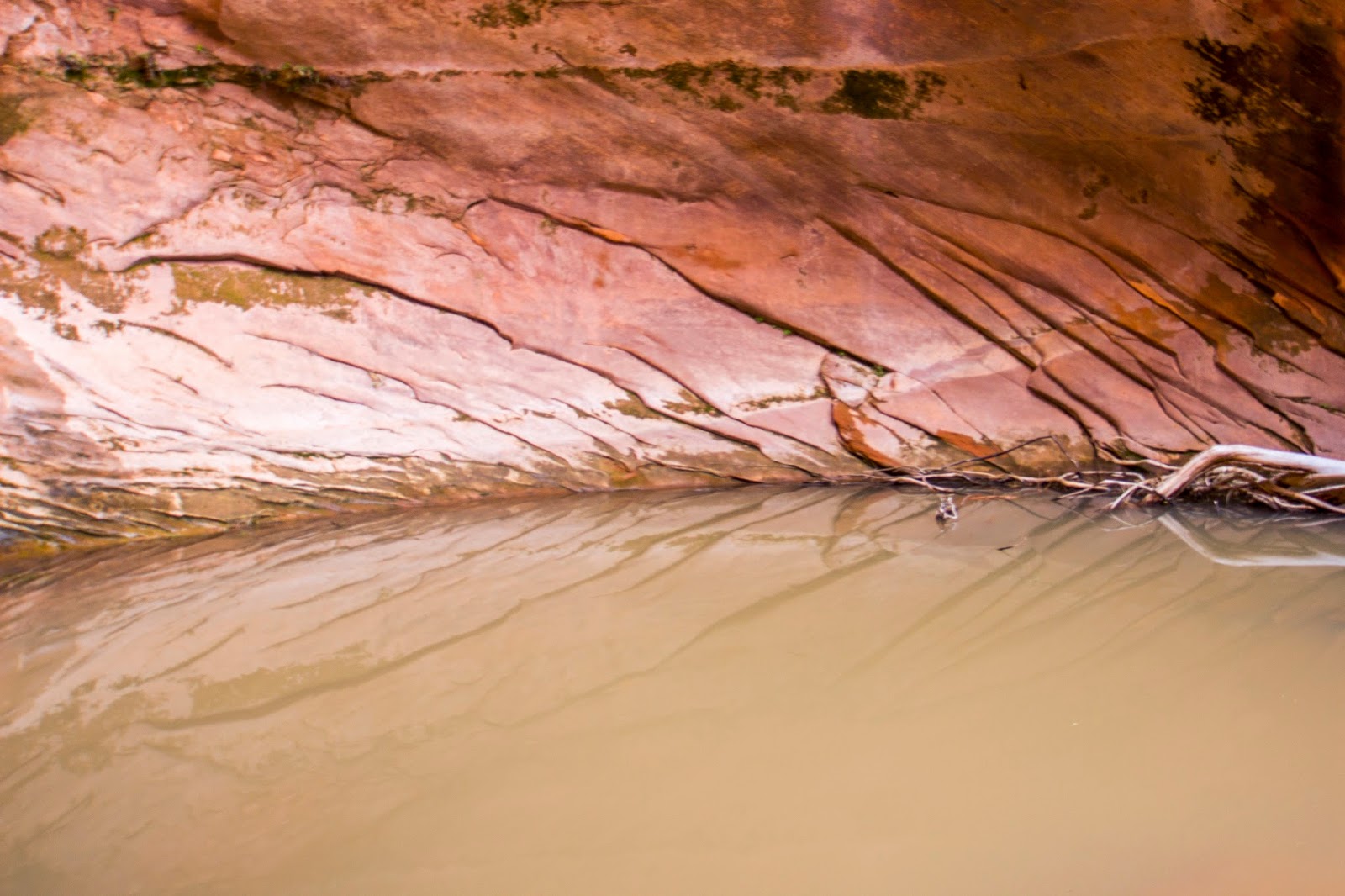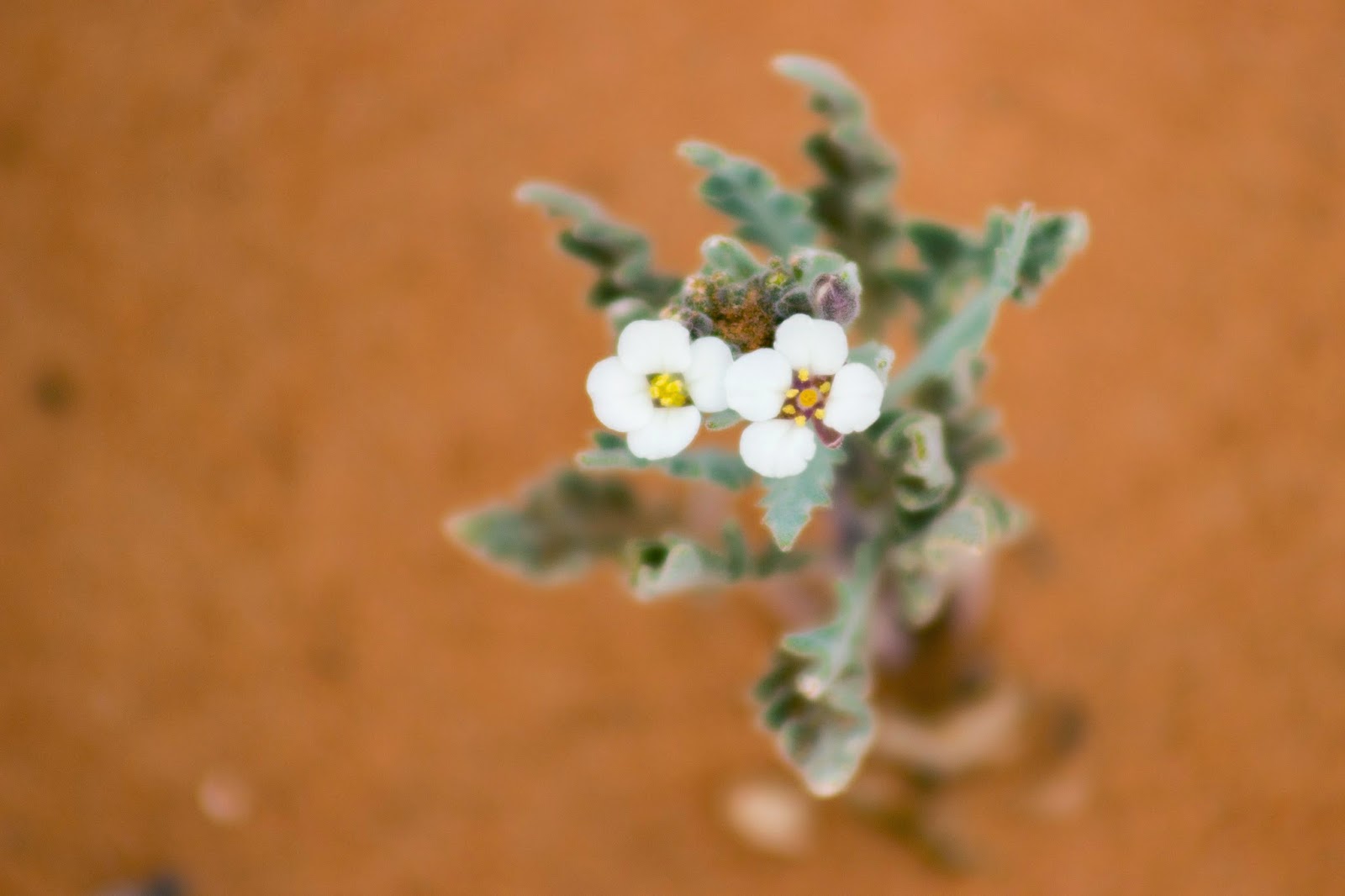 And I guess Davis is a place of disappearance. We found this bag tucked up in an alcove: no footprints anywhere, been chewed through by animals, food was expired, very sun bleached. Interesting! I told the Interagency Office in Escalante about it.
Then we got to spend the night down there. It was gorgeous! I don't know how to explain it. I'm not good at words, but it was great.
In the morning we decided to pack up and head out to the car. So, we only spent one night out there.
Then we found Nemos. This was one of the reasons we got out of Davis on Monday. Nemos is closed on Tuesdays…that would've killed our whole trip relating to Everett Ruess.
Featured image for home page: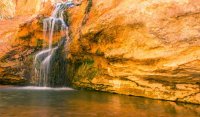 Last edited: