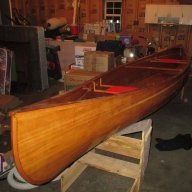 Joined

Jan 20, 2012
Messages

719
Taken from my blog at
www.livevicariouslythroughus.blogspot.com
You may or may not have heard about Story Rock. Here are the pictures.
We had about a 2 mile (roundtrip) hike to see the rock. I'm debating about how much info to put here, so let me know if I should add more or less. The rock is located on one of the Bonneville Shoreline benches east of Iosepa.
​
​
Story Rock​
​
​
Sea Turtle Petrolyph and Whale Petroglyph​
​
​
Sea Turtle Petroglyph​
​
​
Whale Petrolyph​
​
​
Man in a Boat Petroglyph​
​
​
Shark Petroglyph​
​
​
Island Petroglyph and Holding Hands in a Circle Petroglyph​
​
​
Up Close​
​
​
Island with Palm Trees Petroglyph​
I couldn't figure out what this last one was. After looking at it for a while I thought it was a petroglyph of a crab. Studing it some more, I am now pretty sure it is one of a rabbit. Blogger turned it sideways- sorry!
​
​
Rabbit Petroglyph​