Joined

Oct 30, 2016
Messages

454
Trip Reports

15
Likes

1,321
Being Colorado noobs, we try and explore a little more of the state each weekend. My wife likes to dayhike, and it lets me scout out areas for backpacking. Saturday we drove over the continental divide to the western slope, and did a short hike up the Meadow Creek Trail to Lily Pad Lake.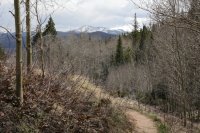 This is a pretty easy hike, just over a mile and a half from parking area to the lake, and tops out a few feet shy of 10000 feet. Things are rapidly melting out and the trickle of water on the muddy trail heading up had turned in to a pretty good little stream of water by the time we came back down a few hours later. I couldn't believe the difference. My dog was a muddy mess at the end, and the poor little guy took a couple headers when snowpack caved in below him. Another sleepy ride for him.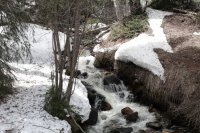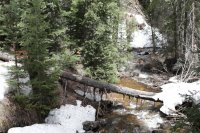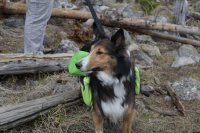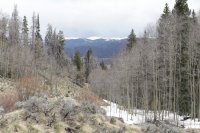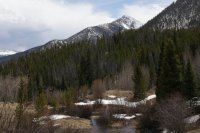 Things were snowy and frozen at the lake.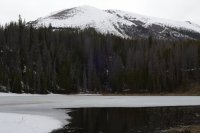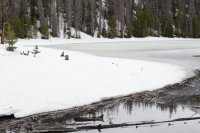 Couple nice views of Torreys and Gray peak and Bald Mountain from the trail.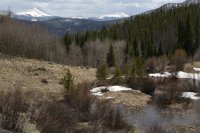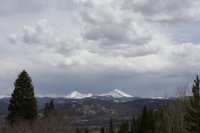 Other than two unleashed dogs who came charging after my own (why are people such dicks), no wildlife but also not many people. Just a nice afternoon stroll.