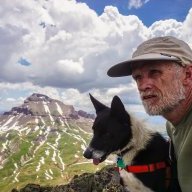 Joined

Mar 6, 2014
Messages

495
Trip Reports

32
Likes

1,652
My 16 year old Bjorn planned the trip and invited 2 friends. One is pretty experienced and was all over it, the other, who had never backpacked, a bit reluctant but warmed to idea as the trip progressed. They have their license and got the okay to go alone from all parents, until one mom got nervous. In the last minute I threw together some gear and joined in to keep it all from falling apart.
I decided to play the role of background safety officer, doing nothing to influence the decisions made by the boys until just before a potential disastrous situation. To their credit it never got even close to that point. They routed the trip, scouted for camps and water, cooked for themselves, etc.
Notable highlights were a fierce storm ripping through camp at dinner time, finding a hippie hang-out and retrieving a climbing register from an exposed ledge. We saw no one, and hiked the entire time off trail in and around beautiful shallow Wingate canyons.
Bjorn on the left, River on the right, and noob Tyler in the middle.
The only pic of me, shot w a damn iPhone!
The boys found lots of this stuff...
..often leading to hanging gardens, like this one rife with Columbines.
Horny toad, spotted by young eyes..
Open slickrock bowls..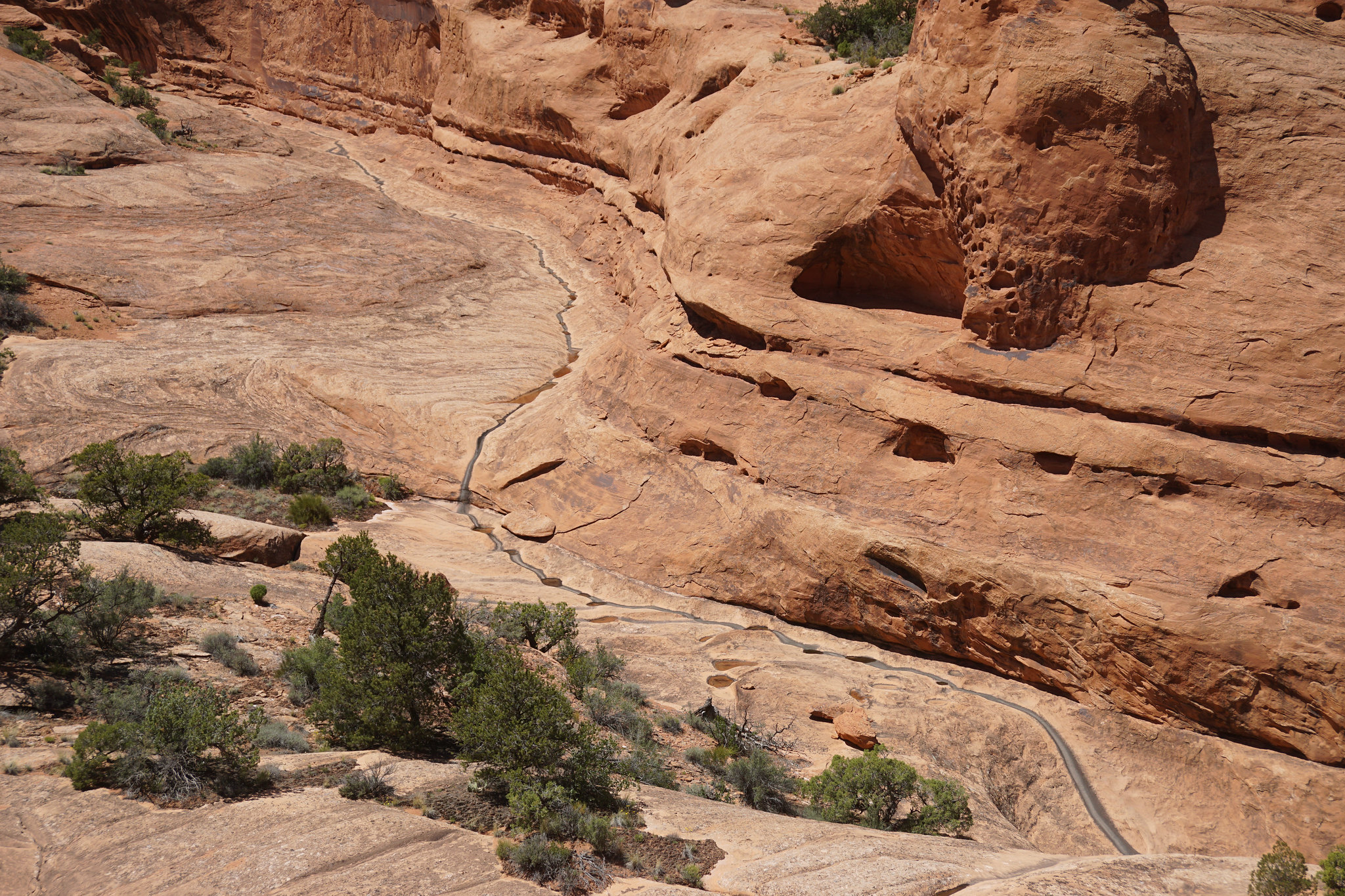 ..and more. Very hikeable terrain.
Mammoform? Is that what these clouds are called? Aftermath of heavy wind and rain ripping thru camp.
Rim walking to..
..heads of little drainages, followed by..
..the occasional semi-sketchy down climb or..
..a squeeze to get up and under dry falls.
In one remote side drainage they found an abandoned hippie camp. Here a remarkably well preserved diary is being photographed page by page for later perusal.
Lots of recent rain made small trickles flow and potholes full.
At some point an ammo can was sighted on an exposed ledge 20' below the main rim. Speculation that the inhabitant of the hippie camp came here to leave a final note before testing unseen wings circulated among the boys...
A volunteer (me, oldest, most expendable) got sent down there with a perfunctory belay. Alas, no more new age ramblings, but merely a rubber ducky, a leaking bottle of rum and a climbing register.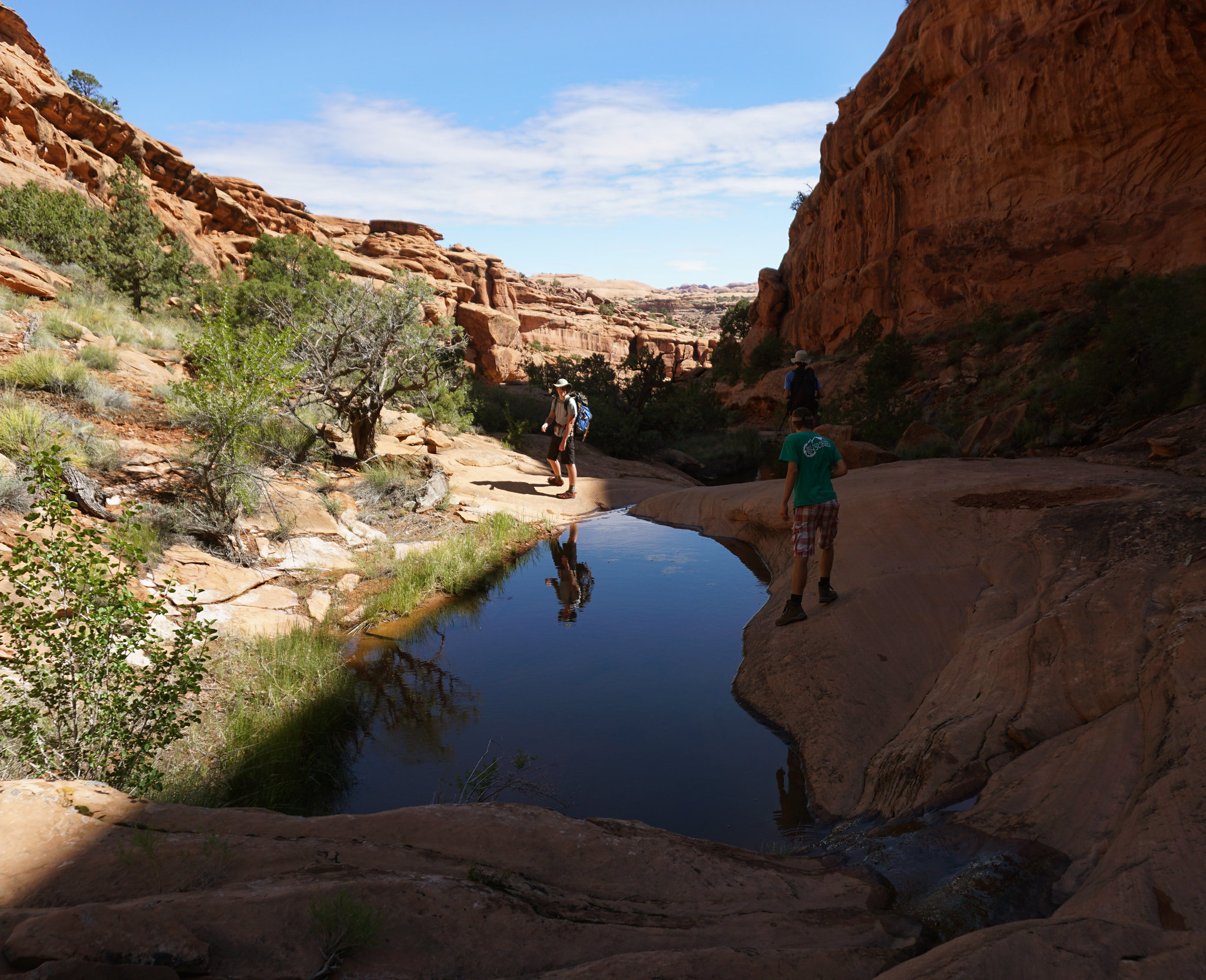 All in all a very fun trip with some great guys.
Featured image for home page: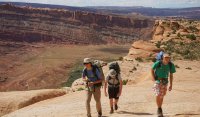 Last edited: