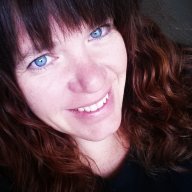 Joined

Jan 17, 2012
Messages

1,072
I recently inherited the Red Rock Hiking group (
http://www.meetup.com/Red-Rock-Hiking/
) down here in St. George and have enjoyed planning small hikes here and there. I have wanted to hike Ashdown Gorge since seeing Bill's gorgeous photos. I first planned the hike for end of July. Several people including Seldom Seen Anderson let me know that the landslide on SR-18 had created a large pond that made exiting the Gorge rather difficult. Meh… I pushed the hike back to mid-August to gather more information. I needed to wait and see.
You have to understand that when I took over this group there wasn't large participation and I didn't expect that to change, but all of a sudden, the little hikes I posted enticed the hikers out of their hidey holes. I am not going to lie…. I am a bit intimidated by this new role I have placed myself in. I don't want to lead a huge group astray.
I got a call from Jeff of Mountain Express Shuttle. He runs a shuttle service for mountain bikers at Brian Head. He is a member of my hiking group and we are both members of the Las Vegas Mountain Bike group. I had plans to join the Vegas group to do downhill Dark Hollow and Blowhard the weekend before my Ashdown hike. Jeff was going to shuttle us and told me that when we finished Blowhard he could drive me by the exit so I could take a look and assess the situation for myself. He also offered to meet us at the exit the day of the hike and shuttle my hikers to the top. Eliminating the need to return for cars, his price was worth the time saved and we could all fit in his 15 passenger van. The weekend that I rode Blowhard we stopped by and for the first time I saw just how AWESOME that slide was, incredible the amount of rock, dirt, and debris that came off that mountain side. Good news was the pond was gone!
Plan was set. I let interested hikers know we were paying for shuttle service and that the exit was going to be a hard crawl up steep, loose rock and debris. I need to make sure my hikers were strong hikers and could handle this. Not everyone likes that sort of thing. I had several hikers back out and ended with a group of seven.
Late the night before the hike I got a text message from Jeff. 50% chance of rain. WTH!!! Really….. Our options were bail on the hike all together, hike bottom up for a while and be out of the canyon before the storms let loose like they do in the afternoon, or find an alternate hike like Twisted Forest. We met at the Maverick gas station off exit 13 and all agreed we wanted to do bottom up. We had one more hiker to pick up in Cedar City and drove off to collect him.
We parked about 1.5 miles past the slide at 6:30AM and started walking down SR-18. As we walked down I noticed a spot right before the slide where the barriers were separated and there were big boulders leading down the side of the hill. I felt this to be a better place to try and drop down to the bottom then on the relatively fresh slide. We picked our way down carefully and it ended with an old battered truck!
Picture by John Graves
In the beginning we tried to keep our feet dry at some point we all decided it was pointless and just stomped through the water. It wasn't as cold as I expected in fact it felt rather nice. It was very muddy everywhere you stepped. It appeared that the Gorge had flashed recently most likely two days before. I recall Friday being a very rainy day. You can see in the picture how everything is layered in a reddish mud.
I think I like this hike far better than the Narrows. You are not constantly slipping and sliding on snotty bowling ball sized rocks or walking in the river the entire time. I found it easier to navigate and in my humble opinion more scenic. Every twist and turn of the river brought new spectacular views.
Flanigans Arch
Tom's Head
I love sharing or introducing new experiences to people. On this hike one of our hikers had NEVER been in the mountains or seen pine trees with his eyes!! Imagine that! This is a foreign concept to me. I honestly can't live (okay maybe I could, no I really don't think I could) without the mountains and here is someone who has never had the opportunity! AWESOME!!!
Ken, John, Mike, James, Micah, Corine, Chere
We made it to the top of the Gorge by 11ish and ate lunch. There was talk of continuing on up further but I was not hip on this idea and when lunch was over made the executive decision to head back down the Gorge. Mind you there was not a cloud in the sky THAT we could see. One of the hikers teased me relentlessly as we hiked down about no clouds in the sky. I kept saying 50% chance. That means 50% of the forecasted area WILL get rain. He is a home grown Southern Utah boy he knows what the monsoon season means, absolute tease! As we trekked on the clouds begin to grow and the skies started to get dark. Sure enough it started to rain. This made me very nervous and I picked up the pace. I am glad we had seven strong hikers. At first it was a drizzle and then a down pour, soon all of us were drenched! I think we hiked in the rain for about 45 min to an hour. We scrambled up the same rock fall area we came down. The rain made it harder but still easier I think than attacking the slide directly.
Lunch! Photo by Corine
All in all it was a great day and we made it out safely. Around 3ish I think. I would love to see a flash flood someday but not when I am hiking in its direct path. I know Zion saw flash floods on this day but I didn't stick around to watch the Gorge. We were starving and headed into Cedar City for food and beer.
I have put this hike back on my list for next summer only I want to do it as an overnight backpack and start from the top.
If you are in the St. George area and interested in hiking look our little group up!
http://www.meetup.com/Red-Rock-Hiking/