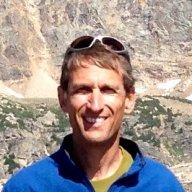 Joined

Jan 23, 2013
Messages

63
My son, Dallin, is a member of the Academy Drum Corps, a drum corp based in the Phoenix area. I decided to go with him down to his monthly rehearsal camp over the weekend. Frequent flier-funded flights mandated that we return on Monday, so he found a canyon for us to hike Monday morning.
Apache Trail Canyon is located on the Apache Trail a few miles past Canyon Lake. The terrain is pretty cool. I don't know the history, but it is a winding, twisty road through cactus country.
Apache Trail canyon is a short, slightly technical canyon rated 2 A I. Since there is an upper portion with chest-deep water and neither of us had any gear to speak of, we chose to hike from the bottom. The weather was unusually cool for Phoenix. Temps were in the 50s when we started the hike, which felt perfect in the sun. After talking with a local trapper we met in the wash and hiking up the wash about 15 minutes, we started to see promising signs.
I love all of these saguaro cactuses around this area. Dallin learned from his local buddies that these are protected species. They live 150-200 years and don't even grow "arms" until 15-25 years old. This one was the king of this area:
We found pretty old remains of a bridge that once crossed the wash. I don't know the history, but looks like the stonework typical of the CCC era.
After another mile or so, the canyon walls started to narrow. Most of the walls are covered with light green lichens, making for some great colors when combined with the mostly dried up moss in the bottom of the canyon.
Before too long, we came upon the coolest part of the canyon. There were several boulder jams piled maybe 2-4 layers high with boulders ranging from car-sized to multiple school bus sized. These usually required walking around under the boulders and then finding a cool place to climb or stem up to another level. We would either follow each other or pick our own routes and see if we came up near each other on top. We were having so much fun climbing here, I didn't take many pictures, but you can see the first boulder jam behind us here.
We then came upon a spot where the canyon walls come close to the Apache Trail highway above. This was either a common accident spot or a junkyard for the locals. There were 4 or 5 cars and motorcycles down here. This one looked like a 80's vintage. There is a green one behind the tree.
Not far above that, we ran into the narrow slots with much deeper water that we could stem for a while, but would require wading, so we found a spot to climb up and out.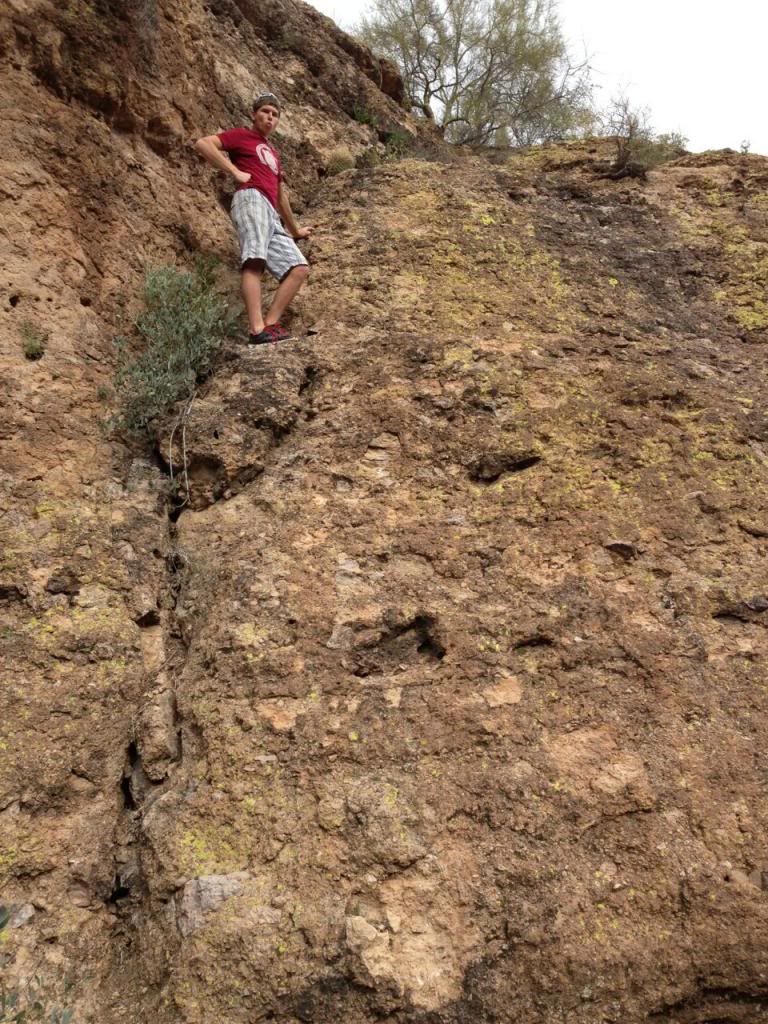 After climbing up out of the canyon, we just walked a mile or so down the road to our car. On the way back to the car, we found several other places that would be fun to explore, given a little more time. Total distance was only 4 miles, but it was a fun half day hike! It was really nice hiking in 50-60 degree weather for a change. After getting familiar with the place, I would bring my wife and smaller kids through here, given the right conditions.
On the way back to town, we saw some guys playing a true "Desert Golf Course", the SnakeHole Golf Course.
Featured image for home page: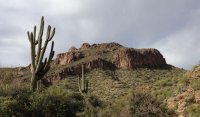 Last edited: